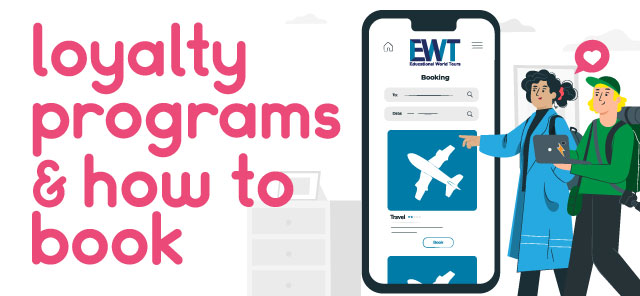 Happy Thursday! We are very excited to announce that we are renewing our promotional programs for the 2020-2021 school year.
EWT is continuing our Early Booking Reward Program to encourage student groups to book early. Besides eliminating the stress that comes with last minute planning, this will help us to ensure that your program runs smoothly.
If you send us your first deposit by October 15th, you will be entered into a draw for a free pizza dinner during your tour!
If your group deposits in November or earlier,  you will receive a CAD$100 prepaid visa card!
EWT has also instigated a Referral Program to express our gratitude to the teachers that we work with. Every time one of our clients refers EWT to a new teacher who then confirms a tour, we will send that teacher as well as the referred teacher a CAD$100 prepaid visa card as a thank you.
We look forward to putting together an educational, thought-provoking and fun itinerary for your next student tour!